Crow Peak Residence Hall - BHSU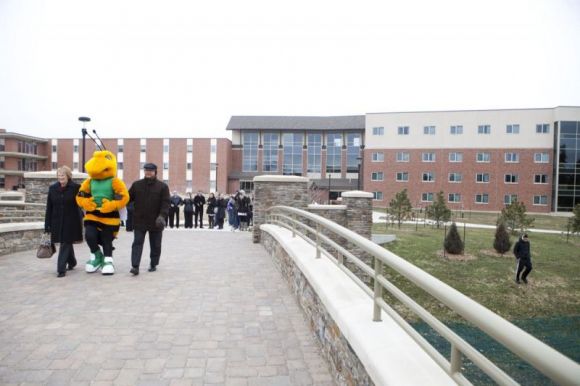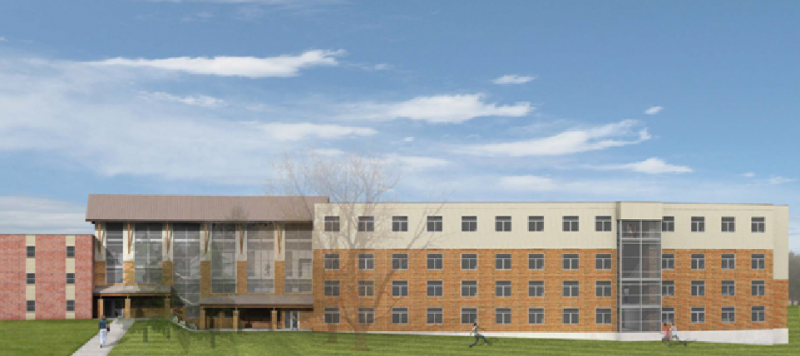 Location:
Spearfish, South Dakota
Service:
General Contractor
Architect:
Williams and Associates
Joint Venture | Working Partnership:
South Dakota Board of Regents
Size (square footage):
50,000
Completion date:
July 2015
LEED Certified:
Silver
---
Project Description:
This project consisted of an approximately 50,000 sf, four-story residence hall that is attached to two existing residence halls. The new residence hall serves as the prime entry point for all three halls. In addition to the building, the project included campus utility infrastructure improvements and site work on an approximate seven acre site.
Details:
48 4-person semi-suites with a shared bathroom to each
4 1-person RA rooms with private bathrooms
2 bedroom hall director apartment
4 laundry rooms, study rooms, and central lounge
Utility work for water, storm sewer, sanitary sewer, electrical, natural gas relocation, irrigation ditch relocation, campus chilled water piping, fiber optic cable, cable TV and commucations.