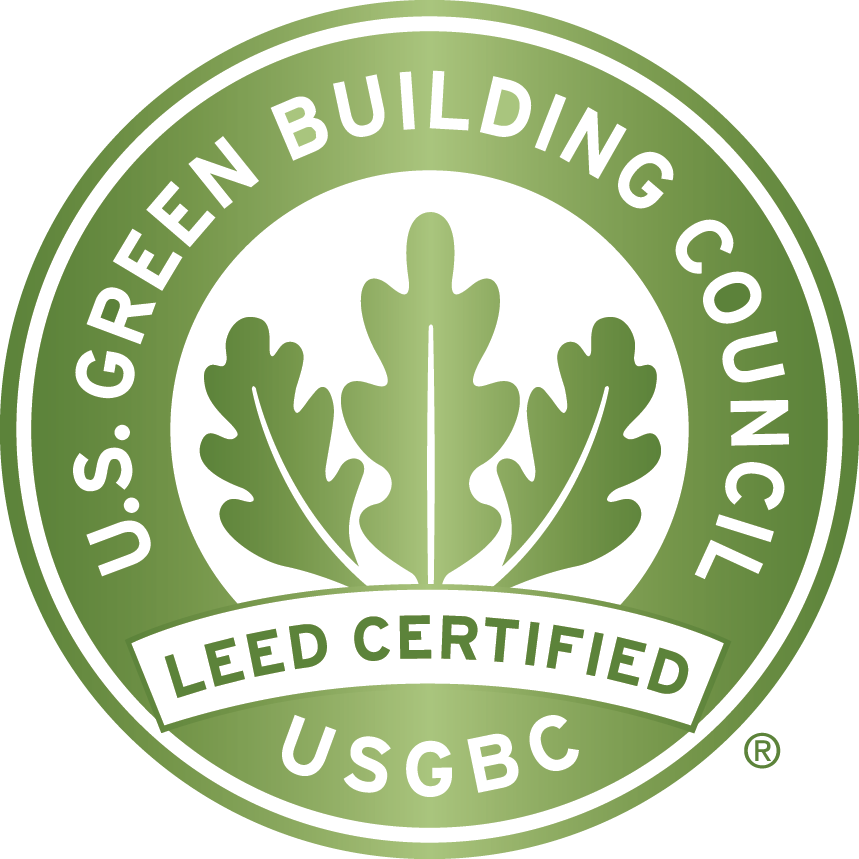 Energy efficiency in buildings is more than a trend; it's a lifestyle and a way to conserve natural resources. Many new buildings are energy efficient and simple steps can be taken to ensure they remain that way. One of those ways is through Leadership in Energy & Environmental Design (LEED) Certification. Dean Kurtz Construction is one of the main construction companies in the Black Hills area that has LEED certified employees who have built LEED certified buildings.
LEED Certification helps to save energy and ensures that buildings are resource efficient. They use less water and energy, and reduce greenhouse gas emissions, all while saving money for home and building owners. More than 1.85 million square feet of building space is being certified daily, and Dean Kurtz Construction is one of the construction companies helping do that.
The majority of State buildings that Dean Kurtz Construction has built are LEED certified. Some of those buildings are Crow Peak Hall and St. Francis Indian School.
Any building, whether home or an office, can be built to achieve LEED certification. Construction projects that are working towards LEED certification earn points across various areas that address sustainability issues; the more points a building has, the higher the level of LEED rating it will receive. The LEED rating levels are Certified, Silver, Gold, and Platinum.
Dean Kurtz Construction is proud to be able to offer LEED expertise to clients. Energy efficiency is crucial to our environment and saves money and energy. Ask us today how we can build you a LEED certifiable building which will save you money and time over years of use.
Save