The masons have begun to place the brick veneer at the Northeast corner of the building and were working towards the west up to the bend of the building at Grid 'W'.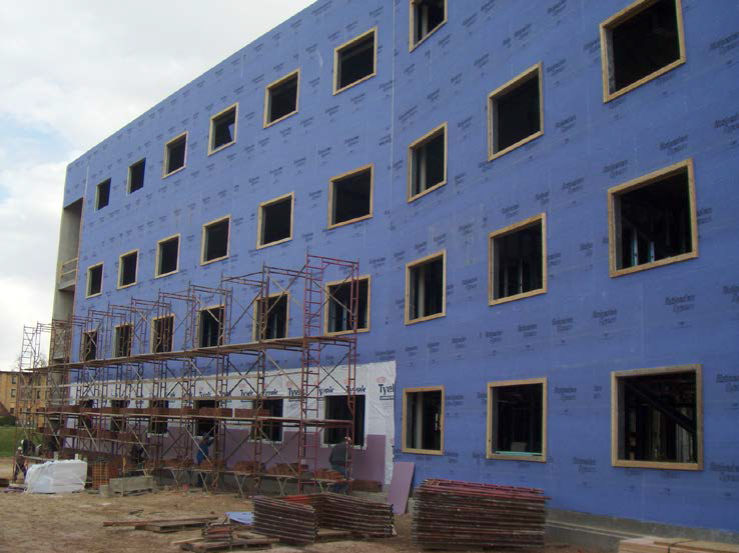 Site work associated with the pedestrian bridge is ongoing. The third column has been poured. The abutment walls will follow.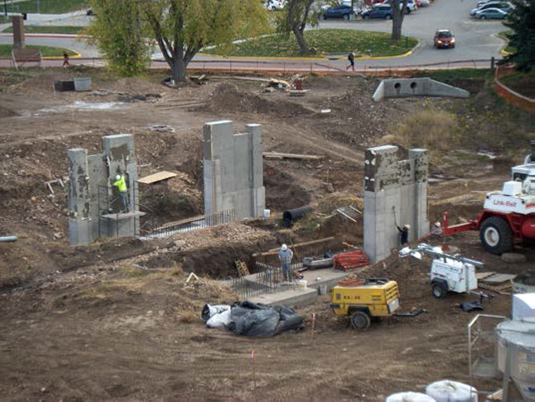 Black Hills Steel Erectors are continuing steel and precast erection at the commons areas (P-West). Reinforcing steel for the concrete floor topping is being placed and the floors will be poured as soon as possible.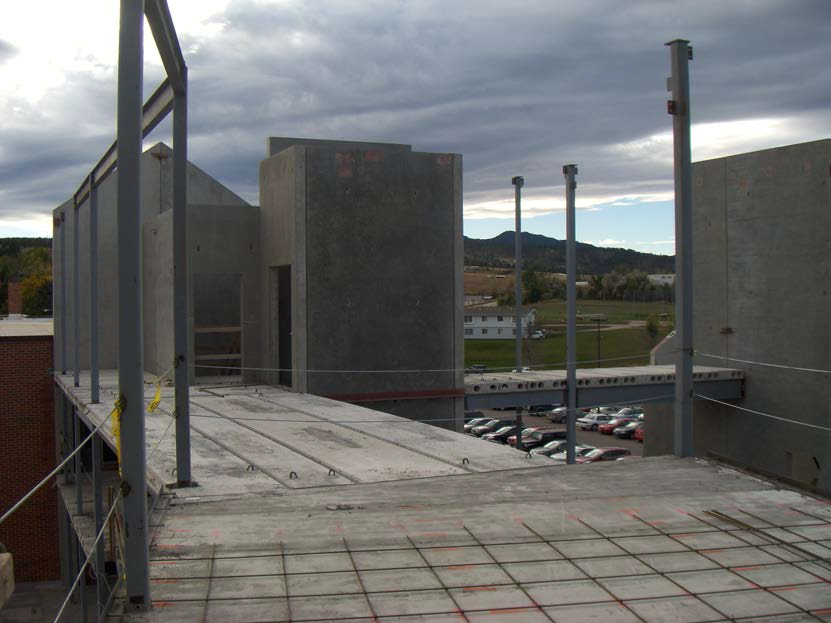 The mechanical contractor has installed some of the ventilation mains on the third floor. As the ducts are installed the ends are sealed as required by LEED IEQ Credit 3.1: Indoor Air Quality During Construction.