First Evangelical Free Church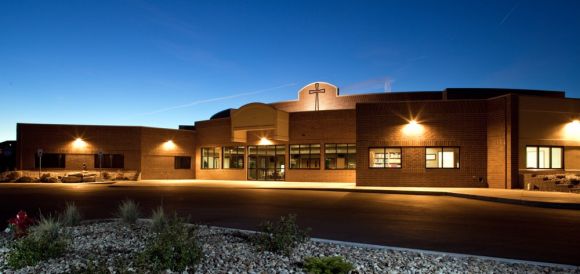 Location:
Rapid City, South Dakota
Service:
Construction Management
Architect:
Gieger Architecture
Size (square footage):
21,340
---
Project Description:
This project consists of the main Sanctuary Structure with Administrative and Classroom wings. Building construction included a structural precast floor supported by concrete piers, masonry and steel stud walls, structural steel roof framing, brick and EIFS exterior finishes, membrane roofing, mechanical and electrical systems complete, site grading w/landscaping and asphalt parking lot and building utilities. This new facility is located in southern Rapid City.